Volunteer Commitment
Each role requires a different level of commitment and all shifts are self-scheduled, so you can pick something that fits your schedule best. Fruit Pickers, and Fruit Sorters can be more casual roles where you can contribute whenever you're able. Tree Assessors and Harvest Leaders are core roles, and we ask that you commit to volunteering consistently throughout the season.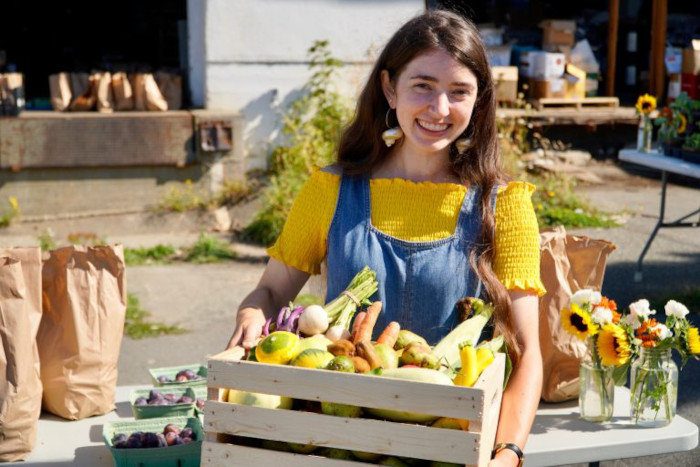 Volunteer roles
Volunteers take on a variety of roles in the harvest process to help keep the Fruit Tree Project running smoothly.
Harvest Leaders are the backbone of the whole operation. These volunteers schedule when and what to pick, drive the LifeCycles van, coordinate volunteers onsite, document the harvest, and help pick the fruit. This role requires additional training.
Fruit Pickers are our casual volunteers. These volunteers can choose when and where they want to harvest by joining one of the picks scheduled by Harvest Leaders in the Gleaning Hub. Optionally, Fruit Pickers who want to participate in 8 or more outings per season can apply to become part of a neighbourhood team, giving them priority access to signing up for picks in their community.
Tree Assessors are trained to help us gather important information about trees in their neighbourhood to ensure a successful harvest. They're also often the first point of contact between Tree Stewards and the LifeCycles volunteer team! This role requires additional training.
Fruit Sorters are the linchpin in our Community Sharing Model. These volunteers come together twice a week during harvest season to grade the harvest and redirect it into the community.
Volunteers can select as many roles as they want. All volunteers will also be authorized as Fruit Pickers after completing their general orientation.